Service & Maintenance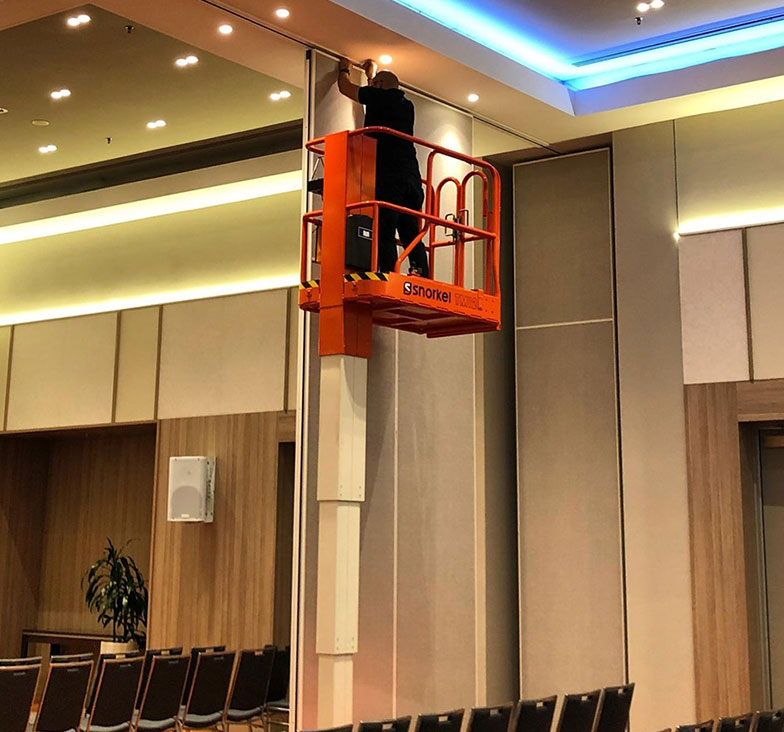 The service and maintenance of operable walls will ensure the ongoing smooth operation of your walls, reduce downtime due to breakages and prolong the economical life of the walls.
Service and Maintenance Programs (SAMPs)
Regular maintenance to your operable wall will help identify potential issues or problems you may be experiencing before it becomes costly to repair or replace.
We offer many different programs to suit your business and usage of the walls. Taking the hassle out of keeping track of when your service is due, our service team will contact you to arrange a suitable date and time for the service. Our program clients also benefit with discounted rates for other work.
We understand that first impressions count, our service can include fixing issues of misalignments and gaps in panels which not only appear obvious but also detracts from the overall appearance of an operable wall. Scuff marks and wear on the surrounding areas will also detract from the aesthetic appeal of your space and function room.
24 Hour Repair Service
Functionality of your operable wall is paramount to serving it's installed purpose. Ease of operation and acoustic integrity is crucial to the performance and speedy change over of room configuration.
For all your service and maintenance enquiries please call 1300 472 407 or contact us here